Lead Testing & Inspection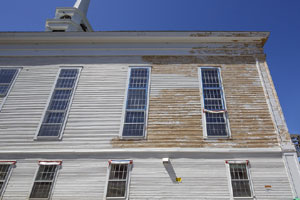 When it comes to lead testing and inspection in the greater Los Angeles area, trust the experts at Benchmark Environmental Engineering. Reliable lead testing and inspection is available to homeowners, property managers, management professionals and commercial property owners through Benchmark Environmental Engineering. If you suspect your home or business contains potentially harmful lead-based products, immediately contact a professional for expert lead testing and inspection.
The Harmful Effects Of Lead
In 1978 the Environmental Protection Agency (EPA) banned the production of lead after studies presented evidence that ingested lead can be harmful. Lead can cause behavioral and learning problems, brain damage and serious physical impairments in children that have been exposed. Children are not the only ones at risk. Adults that of been overexposed to lead can suffer from reproductive issues, high blood pressure, neurological disorders and muscle pain. Because of its hazardous nature and the effect that lead has on the human body, lead testing and inspection has become a necessity in order to safeguard the health of those in our communities.
The Process Of Testing For Lead
In order to ensure the quality of our work, Benchmark Environmental Engineering only uses California Department of Public Health certified inspectors and assessors. One of three tests can be implemented to conduct a lead paint inspection. We can either use surveys with XRF analyzers, risk assessments or hazard screens to perform our inspection. When our DHS certified lead inspectors and assessors conduct a survey, they study samples of all painted surfaces, as well as areas covered with wallpaper, to test with an XRF analyzer without disturbing the lead. When performing a risk assessment, our inspectors examine the property and take samples of the paint and soil around the building. Any samples are transported to an American Industrial Hygiene Association accredited laboratory for testing. Hazard screening is not as detailed as risk assessment but is a similar process. If the presence of lead is confirmed, our next step is to develop a lead abatement protocol for an EPA Lead-Safe certified remediation company to complete.
Other Lead-Related Services
After we've completed our lead testing and inspection, we can also function as a project management and oversight company while the remediation company is conducting the lead abatement process. Once the lead is removed, we even conduct additional testing to guarantee that your property is free of lead. We also offer comprehensive training and education for renovation repair and painting, lead paint OSHA compliance, lead paint awareness and lead paint refresher courses. If you need help with expert witness services regarding lead paint claims, Benchmark Environmental Engineering can handle that as well. For more information about the services we offer and how we can benefit you, call Benchmark Environmental Engineering today.