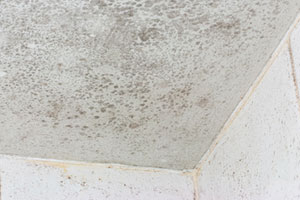 Benchmark Environmental Engineering is the first name in mold and fungus testing in Los Angeles. When it comes to the safety and security of your facility, trust the professionals. Our team of certified environmental inspectors work diligently to protect human health and provide an atmosphere fit to be occupied by others. Environmental risks can pose a major threat to a commercial or residential building and the health of those within it.
Health Risks Associated With Mold Or Fungi
Part of our job is to detect any possible hazard or health risk that may be present in a building. Potential health risks caused by fungi or mold can be as mild as itchy eyes and a runny nose, or as severe as asthma attacks, fever, rash, or hypersensitivity pneumonitis. Rare situations have been documented in which fungal infections may affect an individual's brain lungs or kidneys. Don't assume that your building is safe because there are no visible signs of mold or fungus. The safest course of action is to enlist the help of professionals to run the full spectrum of tests. If a potential threat is located, we can have the sample analyzed and create a plan to eliminate any possible danger. The professionals at Benchmark Environmental Engineering understand the gravity of the work that we do. We know that the safety of others lies in the accuracy of our testing and the quality of our remediation solutions.
How We Test For Mold
Mold can grow inside the walls ceilings and floors of homes or businesses with humidity or moisture control issues. In order to determine the presence of mold or fungus, our team of certified environmental inspectors are prepared to perform a large range of tests. These tests can range from surface sampling a suspected growth, to a full moisture and mold investigation of a property. A water intrusion investigation, through the use of infrared technology, can locate the source of the moisture and possible contamination site. We are also equipped to take air samples, and perform swab or tape sampling. Once collected, an independent accredited laboratory carefully analyzes our samples to ensure the integrity of our work and the results they provide.
We Are Your Los Angeles Mold Expert
Minimize your risk and liability while simultaneously ensuring the health of your property's occupants. We have over two decades of experience in environmental inspection, testing and education, and we are a leader in environmental consulting. Take the appropriate measures to secure the condition of your facility, and insist on a full battery of tests from Benchmark Environmental Engineering. Call today to discuss your options or to schedule a consultation.